Click here to preview the catalog and purchase an unsigned copy for $20 plus shipping.
Click here to purchase a signed catalog, with a signed 5x7 print for $50, worldwide shipping included. -- Paypal Purchase Only
"Each of the thirty-two images reveals Stephen's mastery of the gestures of infrared photography."
Stephen Paternite: Digital Infrared Photographs 2010 - 2012
The softcover catalog measures 8.5 x 11 inches and contains 40 pages with 32 stunning black-and-white digital infrared photographs with an introductory essay by Ryan Paternite. The catalog is printed on 80 lb. Matrix Velvet Paper with saddle-stitched binding.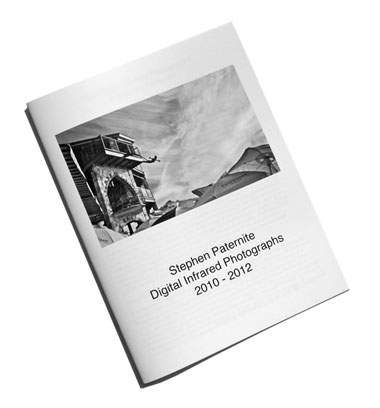 This site and all pictures ©2012-2014 Stephen Paternite. All rights reserved
Site created, designed and maintained by Cappy Petri.